Testimonials
What our customers are saying about our roofing repair services
THESE MEN WERE UNFAILINGLY POLITE, HARD-WORKING, AND DEDICATED TO PERFORMING HIGH LEVEL WORK
Here is my glowing, very happy review of the new roof on my old house, thanks to Frye Roofing, Inc.
Although not too large, my roof had a lot of challenging ridges and valleys, along with a round roof extension off the kitchen. Frye Roofers replaced the original 1900 metal shingles with metal standing seam runs that were custom formed on site, to make sure everything fit perfectly. The results are stunning, absolutely beautiful, and capture the original essence of the house.
Equally exceptional was the skill of the exceptional crew that put up the roof. These men were unfailingly polite, hard-working, and dedicated to performing high level work. Also, the customer service was excellent. From the first time I made a phone call to get information about replacing my roof, from the prompt response to all my questions, to the drawing up of the contract, right through to the final clean-up, each step was done professionally and carefully. I always felt like I could call with any questions, and that the entire company cared about making sure we were satisfied. I can absolutely recommend Frye Roofing, Inc.
SV-Independence, VA-Residential Standing Seam Metal Roof Replacement-July 2022
WE COULD NOT HAVE BEEN MORE PLEASED.
X and I would like to thank ALL of you for the good job you did getting our house and garage under new roofing.
All of the planning you did for us and the good work Cody and his crew did was greatly appreciated.
The crew worked well together and they got the job done. We could not have been more pleased. (please note that this house – not just the roof- was built by Karl Frye in 1935)
WD-Bluefield, WV -Residential Roof Replacement-November 2021
THIS IS AN EXCELLENT COMPANY FROM TOP TO BOTTOM
From a review on Yelp; Frye replaced my homes roof. Henry quoted the price and was professional and courteous. The crew showed up on time and were extremely organized and hard working. They finished the job in a day and a half. They cleaned up the entire job site. The office staff is pleasant and work to satisfy their customers. This is an excellent company from top to bottom. If you need a roof, do not hesitate to contact them. They know what they are doing and are honest good people.
JE-Bluefield, VA (Deerfield Community)-Residential Roof Replacement- August 2021
A PROMISE TO DELIVER EXACTLY WHAT THEY SAY THEY ARE GOING TO DELIVER
Frye Roofing and the Robinson/Malkin Family have always been so incredible to work with. They have excellent customer service and it's more than just a sale to them. It's a handshake and a smile and a promise to deliver exactly what they say they are going to deliver. A very great group of people to work with.
MR-Beckley Raleigh Chamber of Commerce, WV-Multiple Past Projects- April 2021
WONDERFUL ORCHESTRATION BETWEEN THE WORKERS
They have a large team and they work non-stop. It's a wonderful orchestration between the workers. A supervisor checked the work daily and the jobsite (our home and property) was pristine every day. I can't speak highly enough about them and the quality of the work.
MN-Daniels, WV - Residential Shingle and Copper Roof Replacement-April 2021
THEY RESOLVED THE ISSUE
We were very happy with the work and the prompt response from Frye Roofing. We had a chimney brick problem and they resolved the issue. X is a very nice person and is very accommodating.
NF-Glade Springs, Daniels, WV-Residential repair- March 2021
THANKS FOR YOUR CANDID ADVICE
Thank You you X & X for helping with this task. Thanks for your candid advice.
DH-Bluefield, WV - Residential Repair and Inspection-February 2021
I THINK IT LOOKS BEAUTIFUL
Thank you and the crew for the wonderful job you did, putting the new roof on my house. You made it all so easy! I think it looks beautiful.
WS-Bluefield, VA – Residential Roof Replacement- March 2020
YOUR EMPLOYEES ARE VERY FRIENDLY AND PROFESSIONAL
Thank you all for your wonderful service. Your employees are very friendly and professional.
WL-Flat Top, WV- Residential Roof Repair- January 2020
WE COULD NOT HAVE BEEN MORE PLEASED. WORKING WITH YOU WAS DELIGHTFUL, AND YOU TRULY MADE A SCARY AND DISRUPTIVE PROJECT EASY AND REASSURING: MY SINCERE THANKS.
I would truly like to thank you for your help with our roof. Though we waited awhile to get started, once begun, your team was amazing. They never stopped working. And, the glorious thing for us was that they were always aware of and protected our landscaping, outdoor amenities, and property in general. They kept the work site as clean as once could hope for, and at the end of each day, our property was spotless with all materials organized and covered, and all debris including nails, picked up and placed in the dumpster. They were amazingly aware of our need to come and go, and always ensured that the driveway was clear and clean. To a man, they were always pleasant, cheerful and respectful.
We could not have been more pleased. Working with you was delightful, and you truly made a scary and disruptive project easy and reassuring: my sincere thanks.
MN-Daniels, WV (Glade Springs) - Residential Roof Replacement- February 2020
WHEN THE JOB WAS COMPLETED, THE CREW COMPLETELY CLEANED ALL AROUND THE AREA, LEAVING OUR HOME AND YARD IN EXCELLENT CONDITION. THEY DID AN EXCELLENT JOB FROM START TO FINISH.
We recently contracted Frye Roofing, Inc. to completely replace the roof on our home. We would like to say that the entire project was handled professionally, and above reproach.
X Met with us at our home, where we discussed their procedures, pricing and selected the type and color of shingles from a variety of samples he showed us. When we made our selection, he put the plan in motion. Within a few days, X contracted us to advise as to when the materials would be delivered to our location.
X then notified us when the company had our job projected to begin. On the scheduled day a crew of four roofing employees began the chore of removing the existing roof, and preparing the area to begin installing the new shingles. The workers had to keep a close watch on the weather as February is a very unpredictable month. These men worked nonstop. They were very dependable and professional in their jobs, and we were extremely impressed by their work habits! We could not have asked for a better crew. They knew what they were doing, and they did it! Over the next few days they worked as much as they could and sometime in "not so good weather"!
When the job was completed, the crew completely cleaned all around the area, leaving our home and yard in excellent condition. They did an excellent job from start to finish. A follow-up inspection took place immediately after the crew left the premises. X came by to look at the completed job, and to check if we were satisfied with everything, or if we had any questions. We only had one comment: a job well done!
A second follow up the next day by X, and we told him the same thing!
Frye Roofing, Inc. lives up to their reputation, and we are 100% satisfied with the job they did from start to finish.
EB- Bluefield, WV- Residential Roof Replacement – February 2020
PERHAPS MOST IMPORTANTLY, EVERYONE WAS ACCESSIBLE AND WILLING TO COMMUNICATE WITH US. FRANKLY, WE'VE HAD TOO MANY BAD EXPERIENCES WITH LOCAL CONTRACTORS WHO SIMPLY DON'T MAKE COMMUNICATION A PRIORITY
Thank you for the professionalism shown by Frye Roofing's personnel during the project recently completed at our home.
The weather made conditions demandingly difficult, but the crew overcame every challenge to complete what appears to be a successful roof replacement. The crew foreman, as well as the crew members themselves, promptly dealt with any problems that arose, as they are bound to arise in practically any construction project.
The knowledge and abilities of the crew were on display from the very start of the job; such as rotted decking, and poorly installed flashing.
The management and office personnel we encountered were at all times helpful and friendly; the positive attitude shown toward us was uplifting when the rain and the snow were coming down!
Perhaps most importantly, everyone was accessible and willing to communicate with us. Frankly, we've had too many bad experiences with local contractors who simply don't make communication a priority; dealing with Frye has been a refreshingly positive experience, in this regard.
In short, we were quite happy to have hired Frye Roofing, Inc. and we highly recommend it to our friends and associates. Thanks and Happy New Year!
BJ-Bluefield, WV - Residential Roof Replacement - December 2019
THESE ARE ALL THINGS I RARELY RECEIVE FROM REPAIR MEN
I just wanted to take a moment to send you a letter of thanks for the professional way you handled my roof repair.
Anthony and his helper showed up when he said they would, they told me exactly what they were going to do, and they did a great job at a reasonable price. These are all things I rarely receive from repair men.
Again, thank you, and I will certainly be referring you to my friends and clients.
PB-Princeton, WV- Residential Roof Repair-December 2019
COMPLETED PROFESSIONALLY, AHEAD OF SCHEDULE AND THERE WERE NO FINANCIAL SURPRISES OR BOMBSHELLS
I highly recommend Frye Roofing. We had an absolutely great experience from start to finish and all of our expectations were exceeded. We purchased an old Inn with a slate roof that had been tarred over and needed to be replaced. Frye Roofing was quick to respond to our request for a look see and helped us find the most cost effective solution that would work with our overall image. All the paperwork was completed professionally and quickly, and presented in an easy to understand format. The work began on time and the on-site workers were very professional and polite, and cleaned the site every day. The foreman checked in with us every day. We asked that the work start a little later than normal in the mornings since we didn't want to negatively impact our guest and Frye Roofing was very considerate of our needs. Everyone bent over backwards to make sure the experience was a great one in all aspects. The workers on-site and in the office went above and beyond to make sure that we were happy every day. The work was completed professionally, ahead of schedule and there were no financial surprises or bombshells – the price was exactly as quoted. Can't recommend this company highly enough.
Bluefield Inn-Bluefield, WV - Commercial Shingle Roof Replacement - June 2019
10 OUT OF 10 WOULD NOT RECOMMEND ANYONE BUT FRYE, THERE'S A REASON THEY'VE BEEN AROUND SO LONG
After interviewing several roofing contractors we decided on Frye roofing. Although they may not always be the cheapest, the saying you get what you pay for usually always holds true. From estimate to completion, their crew showed the utmost care and professionalism and did an amazing job with cleanup as well. 10 out of 10 would not recommend anyone but Frye, there's a reason they've been around so long.
JM-Princeton, WV - Residential Roof Replacement - August 2019
FROM MY FIRST CONTACT TO MY FINAL BILLING PROCESS, I WAS COMPLETELY IMPRESSED.
I would like to thank you and your team for your prompt, thorough, flexible, and professional service. Since I had to arrange everything from 350 miles away, it was a great comfort to know that my roofing project was in excellent hands. From my first contact to my final billing process, I was completely impressed. I never had a doubt that the job would be done correctly the first time and that I would be extremely pleased with the final product. I was especially pleased with the "progress" photos you provided and the great cooperation so we could get the DISH antenna back up in min time. Your superb reputation is well deserved. It is easy to see why Frye Roofing has been in business for so long! Again, nicely done and thank you!
BC-Princeton, WV-Residential Roof Replacement-May 2017
THE CREWS' PROFESSIONALISM AND ATTENTION TO DETAIL…
Thanks so much for the most excellent new roof on our home. We greatly appreciate the ease with which we were able to initiate the project and get it completed quickly despite the inevitable weather delay. The crews' professionalism and attention to detail enabled them to get the job done quickly and safely. The cleanup was excellent, not a trace of debris from the old roof! We would definitely recommend Frye to anyone with a need for any roofing project.
JH-Bluefield, VA- Residential Roof Replacement-February 2017
I WOULD ALSO LIKE TO THANK YOU FOR ALWAYS BEING AVAILABLE TO ANSWER MY QUESTIONS EVEN WHEN YOU WERE OUT OF TOWN.
I would like to say that the crew was very professional. They were always nice enough to answer my questions and deal with any concerns I had. They did a great job on the roof. We are very pleased. I was also impressed with the swift correction of the damage to our gutter(one of our guys accidentally damaged their gutter-Frye called the customer before she noticed the damage and coordinated to replace ASAP) It was repaired within the week. I would also like to thank you for always being available to answer my questions even when you were out of town. I would be glad to recommend your company to anyone in need of a new roof.
SM-Princeton, WV-Residential Roof Replacement-November 2016
WONDERFUL PEOPLE TO WORK WITH BOTH ON THE PHONE, AND THE CREW AT MY HOME.
My experience with Frye Roofing was great! Wonderful people to work with both on the phone, and the crew at my home. The guys were very professional, organized and polite. Everything was cleaned up each day when they left, and the job was completed right on schedule. I would highly recommend Frye Roofing to anyone in need of roof replacement or repair. Thank you again for a great job, well done!
JN-Welch, WV-Residential Roof Replacement-November 2016
ALWAYS READY TO STOP AND ADDRESS ANY CONCERNS THAT I HAD
I was very satisfied with the quality of work and professionalism of the entire crew. The crew leader, Ashton, was knowledgeable and always ready to stop and address any concerns I had. We appreciated his thoughtful concern for our patio furniture and personally ensured that it would be undamaged during the tear off. They will be my first suggestion if anyone asks if I know of a good roofing company and my first call if we need such services in the future.
Thanks again for everything!
JD-Bluefield, WV-Residential Repair and Replacement-March 2016
POLITE, HUMOROUS AND FRIENDLY
I just moved here from Virginia Beach and used Frye roofing to replace our roof. This is the most professional company I have had the pleasure to work with in a long time. The work performed was quick and done without delays or problems. The crews were polite, humorous and friendly. They cleaned up after the shift each day which I really appreciated. I WOULD HIGHLY RECOMMEND THEM TO FRIENDS AND FAMILY
DL-Bluefield, VA-Residential Roof Replacement-February 2016
MY EXPERIENCE WITH YOUR COMPANY WAS EXCEPTIONAL
My experience with your company was exceptional. My calls were returned promptly and everything you all said you were going to do was done either when you said it would be, or sooner. My property was left extremely clean.
I would be happy to recommend Frye Roofing to friends of mine who are seeking roof repair or replacement. I'll probably call you all next year to replace my garage with matching shingles.
CC-Princeton, WV-Residential Roof Replacement-November 2015
WE ARE IN GOOD HANDS
Here is the contract and invoice you sent signed and the contract Initialed. Please begin work on the roof ASAP. I really appreciate how professional your company has been through this whole process and it is good to know we are in good hands.
SM-Residential Repairs-Beckley, WV November 2015
NO MORE LEAKS!
This was posted on our Facebook page…Folks, Frye Roofing completed my roof replacement yesterday and I must say I had a very good experience. Everything was done promptly, and they were able start and complete the job several weeks sooner than they anticipated. Frye sent a large crew so my roof replacement was done in about 3.5 workdays. When they left my property, all debris was picked up and my property was impeccably clean. I recommend this company. OH, and it poured rain last night, and NO MORE LEAKS! Thanks, Frye Roofing!
CC-Princeton, WV-Residential Roof Replacement-November 2015
ABSOLUTELY FANTASTIC
From Angies List: This contractor repaired our hidden gutters, installed new copper in the roof valleys and installed new slate in the valleys.
The workmanship and quality were absolutely fantastic. There were two different crews and both were punctual, professional, friendly and very helpful. Both crews made sure to remove all debris created on the job. I highly recommend Frye Roofing. Exceptional company.
GW-Princeton, WV- Residential Roof Repair-October 2015
APPRECIATED THEIR ABILITY AND WORK ETHIC
I'm writing to compliment your workers-Tim Bryant and Nathan and another gentleman who worked with them. I was very pleased with the work that Tim's crew did for me. They came when they said they would; they worked around the rain and cleaned up the roofing debris after the work was completed. I appreciated their ability and work ethic. Please pass along my compliments to Tim Bryant and his crew for their excellent work.
MG-Princeton, WV-Residential repairs-August 2015
QUALITY WORKMANSHIP
On behalf of Edgemont Baptist Church, we would like to thank Frye Roofing for the nice professional work in replacing and repairing the roof over our Educational Building. The quality and workmanship shown by you and your workers is greatly appreciated by our church. We can now begin using our building in serving our Lord and our members. Thanks again for your kindness and concern shown to our church.
Commercial - May 2015
CONFIDENCE IN FRYE ROOFING
This job was a bit unusual because it was a nearly flat 30×30 foot roof joined to a 30×60 foot Armco Steel Building constructed in 1956.The roof joined one side of the main building and had leakage problems for at least 30 years where the two buildings met. Several roofers had tackled the job before with limited to no success. I have more confidence in this job at this site than any approach any other roofers have attempted with this unique problem.
Commercial-Sept. 2014
AMONG THE VERY TOP
Frye Roofing Inc is especially qualified for installing a Weather Stopper – 3-Part Roofing system. By reputation, Frye is among the very top for the entire United States in both quantity and quality of these installations.
Jim Slauson, GAF Certified Program & Services VP
PROFESSIONAL
I'm glad & happy to work with Frye Roofing because you're professional and hometown people. Thank you for solving my leak issue.
Hotel Owner, Bluefield, VA-Dec. 2014
REPUTATION
I did have three bids on this roof. While one was lower, another in the same range, your company was the one that was so professional and got information back to me quickly. You followed up with copies of the estimate. Thank you for that. Thank you for your impressive business practices. I see why you guys have such a good reputation.
JV-Princeton, WV-Residential-Dec. 2014
ACCOMMODATING
Frye knocked out the work in just a few days and also was able to accommodate extra requests within the same time frame.
Anyone looking for roofing work should immediately consider Frye for their work both residential and commercial. Frye was able to exceed my expectations in both price and quality of work and I appreciate a business like Frye in the area.
-PG-Bluefield, WV-Residential-Nov. 2014
7 MILLION SQUARE FEET
7 MILLION SQUARE FEET
Frye Roofing has more than 35 years and 7 million square feet of experience installing Carlisle SynTec roofing systems. Their 100+ year history is a testament to the care and attention they give to every customer and every roofing project. Their high levels of integrity and customer service are well-known throughout the roofing industry and Carlisle is grateful for the hard work and dedication Frye Roofing has put forth"
-Vernon McIntyre, Carlisle SynTec Systems Mid-Atlantic Regional Manager-Commercial-Nov. 2014
EXCEPTIONAL JOB
Replaced roofs on three areas of our church, one was a steep shingle roof (nov.2011) and the others were flat rubber roofs(Aug.2014 & Sept.2014).
Exceptional job, it was completed at the agreed upon price, on time and entire area was thoroughly cleaned. I would recommend Frye Roofing to anyone needing a roof.- Review via Angies List Member
RP-Bluefield, WV-Commercial-Oct. 2014
TRADITION
I have known Frye Roofers since 1955 when the original owners were in Bluefield. The present company seems to be carrying on a tradition of quality workmanship and professionalism. I have more confidence in this job at this site than any approach any other roofers have attempted with this unique problem.
KD-Bluewell, WV-Residential- Sept. 2014
WELL-OILED MACHINE
Those guys were great. They work together like a well-oiled machine! When asked if he would recommend Frye Roofing, he said he "will spread the word and has already told several people how great the job was"
Kenneth- Bluefield / Bluewell, WV-Residential-Sept. 2014
IMPRESSED
Those are some hard working men you have working for Frye Roofing. Very polite and they kept everything clean. They had my roof totally completed in 1 ½ days. I was VERY impressed with your workers…When asked if he would recommend Frye to other people, his response was "Oh YES, I absolutely would, I appreciate everything Frye has done for me".
Sam- Pipesdem, WV-Residential-Aug. 2014
MAGNIFICENT
Your roofers were very polite, safe and clean. We are on a busy busy street in Lewisburg and they made sure that safety was their main concern. They had their safety ribbons up all over the place. I double checked the sidewalks after the job was complete and it was clean…. SEPTIC clean!!!! The crew was MAGNIFICENT and I would definitely recommend Frye Roofing!!!
P.T.-Lewisburg, WV-Commercial-Aug.2014
LEAK PROBLEMS THAT ONLY FRYE'S REPAIR TEAM COULD FIX…
My home was built in the 1970's. Ever since I purchased it, late 1980's, I have had a problems with a roof leak near my chimney. I have called several roofing companies and the problem never went away. I called Frye Roofing, Leonard and his repair team diagnosed the problem and did a thorough repair job (too plenty of pictures). I am happy to report that they have resolved my original roof leak, found another one that I didn't even know about and the replacement shingles they used were a spot on match.
Stan - Princeton, WV-Residential-Aug. 2014
CONSTANT COMMUNICATION AND ATTENTION TO DETAILS
"Working with Frye Roofing was a pleasure, from pre-planning, all the way through completion. Constant communication and attention to details were priorities for us and Frye was committed to see that we were pleased. This project met our expectations, while coming in under budget and ahead of schedule. We will consider Frye Roofing again for future projects!"
Jennifer- Glade Springs / Daniels, WV-20 unit Residential-July 2014
TRUSTWORTHY
I appreciate Frye's professionalism, fairness, responsiveness and the trust relationship we have built to ensure the shopping center stays taken care of and issues resolved immediately and in a very timely manner…Thanks Marcel"
Ivan- Marion, VA-Commercial-June 2014
TRUSTWORTHY
I appreciate Frye's professionalism, fairness, responsiveness and the trust relationship we have built to ensure the shopping center stays taken care of and issues resolved immediately and in a very timely manner…Thanks Marcel"
Ivan- Marion, VA-Commercial-June 2014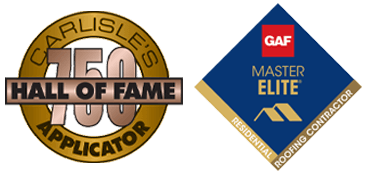 Frye Roofing Offers Total Roof Management
From specification & design to the completed installation and ongoing maintenance of your home or business roof.