Shingles
Shingle roofing is one of the most popular choices for residential roofing in North America — and for good reason. Here at Frye Roofing, we offer the best residential roofing services in Virginia and West Virginia.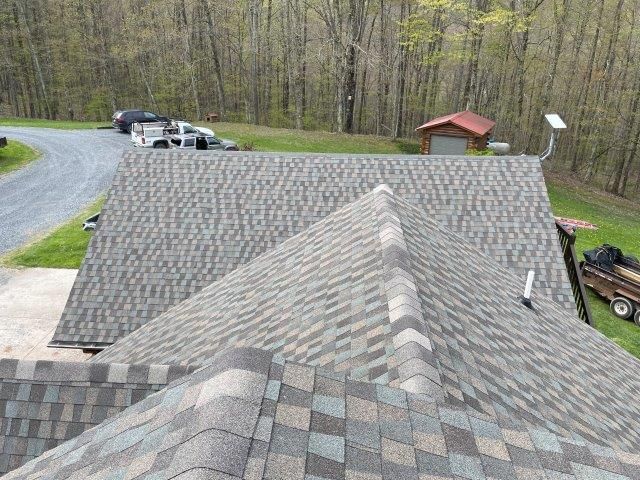 What Are Shingles?
Shingles are individual overlapping pieces of material, such as asphalt, wood, or metal, that are nailed or stapled to the roof deck. Shingle roofs are aesthetically pleasing, durable, and cost-effective, making them a popular choice for Virginia and West Virginia homeowners.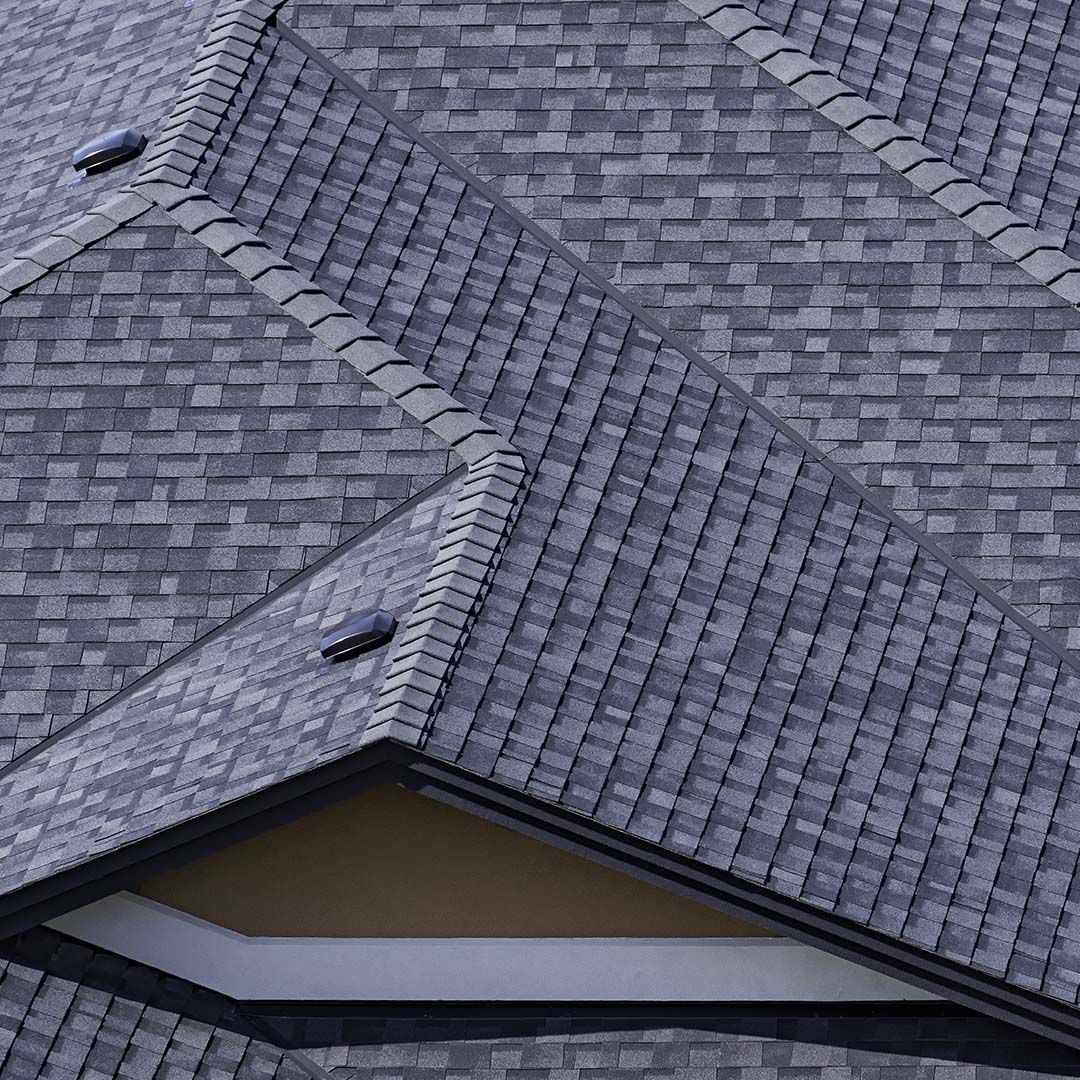 Asphalt Shingles
Asphalt shingles are the most commonly used type of shingle roofing, as they are affordable, durable, and low maintenance. They are available in a variety of colors and textures, and they can be easily repaired or replaced if damaged. Asphalt shingles can last for up to 25 years, depending on the quality and brand.
Wood Shingles
Wood shingles are a natural and environmentally friendly choice for roofing. They are made from cedar, redwood, or pine, and they offer superior insulation and ventilation properties. Wood shingles can last for up to 50 years, but they require regular maintenance, such as cleaning, sealing, and treating to prevent rot, decay, and insect damage.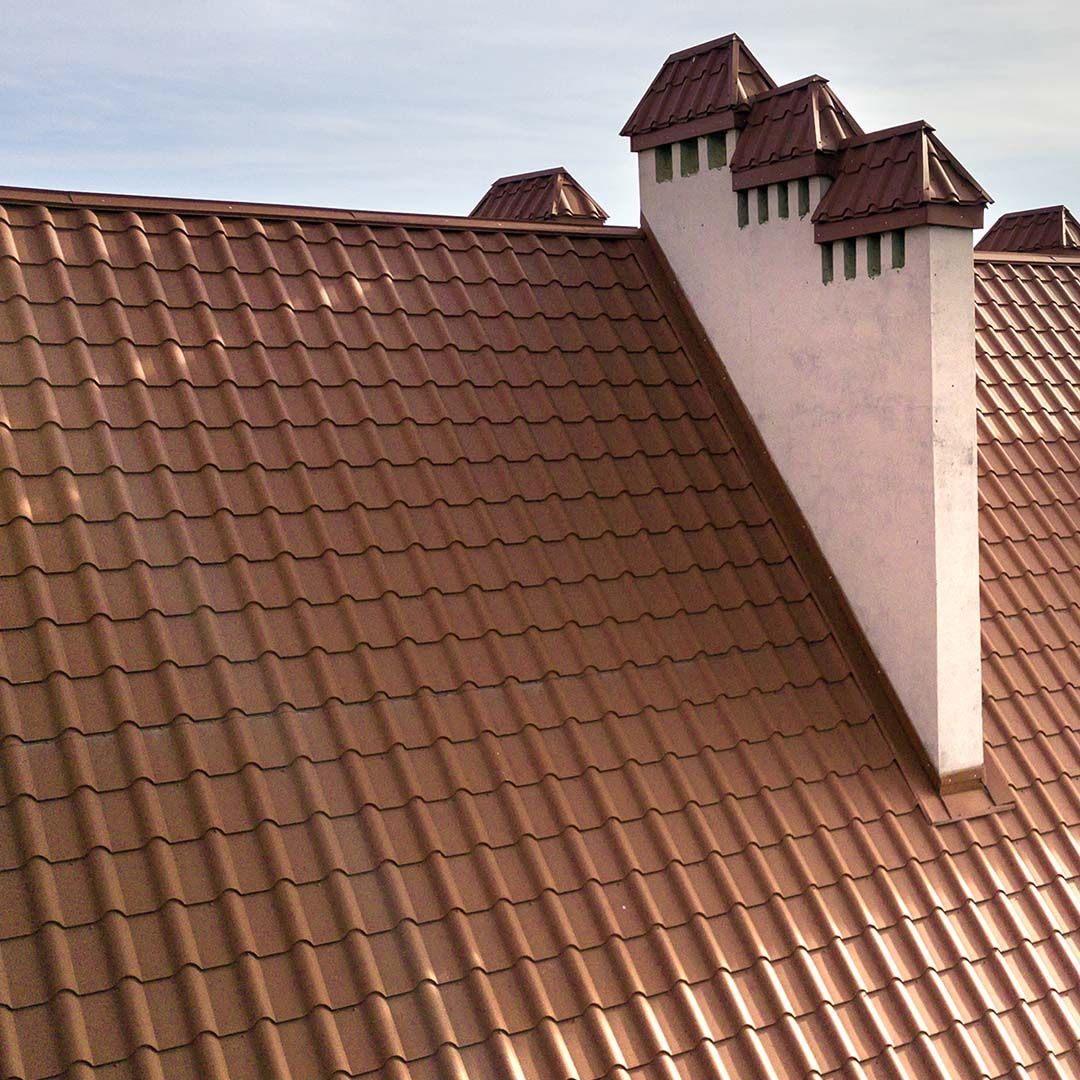 Metal Shingles
Metal shingles are another popular choice for roofing, as they are durable, lightweight, and energy-efficient. They are available in a wide range of colors and finishes, and they can mimic the look of other roofing materials, such as asphalt or wood. Metal shingles can last for up to 50 years or more, and they are resistant to fire, wind, and hail.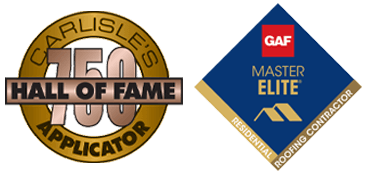 CALL FRYE ROOFING TODAY
Shingle roofing is a versatile and reliable choice for homeowners in Virginia and West Virginia who want a durable and cost-effective roofing solution. Whether you choose asphalt, wood, or metal shingles, Frye Roofing can help. Our local roofing company has been serving Virginia and West Virginia with the best roof installations and materials. Call to learn more about shingle roofing and for a quote today!
Frye Roofing Offers Total Roof Management
From specification & design to the completed installation and ongoing maintenance of your home or business roof.
What our customers are saying about our roofing repair services
Extremely Hard Working
"Quick, friendly, and professional service. Extremely hard working crew who worked from sun up until sun down to get the job completed. They have wonderful customer service and I would highly recommend this company!"
-Janna G
Highly Recommended
"Frye Roofing was great to deal with! Very professional right from the start. Talked with us about their recommendations for our project and got us an estimate right away. The materials arrived quickly along with a great crew who were polite, clean and considerate of our home and schedule. Our experience with Frye roofing was very good and we highly recommend them!"
- Alexandra L
First Class
"Frye Roofing is a first class roofing business. The estimate was accurate, began work when they said, and finished on time. They told me what they would do and, more importantly, what they would not do. I will use Frye Roofing again and would gladly recommend them."
-John F