About Our Commercial Roofing
Commercial Roofing Repairs
Business Roofing Contractor In The Virginias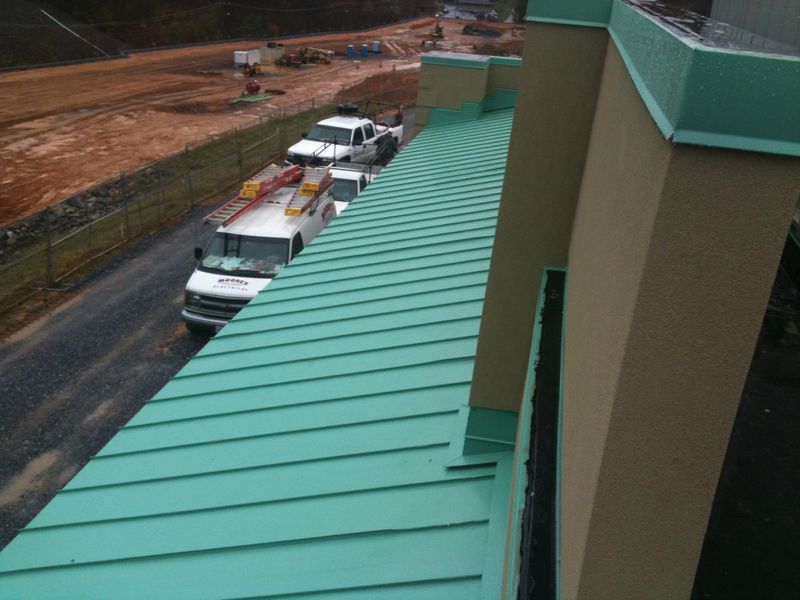 A ROOFING CONTRACTOR YOU CAN TRUST
As a company that is in the top 1.8% of contractors in the country, Frye Roofing is an award-winning contractor that has installed over 860 "Perfect 10" installations. A perfect 10 is awarded when the manufacturer inspector doesn't find one mistake during his post-completion inspection. Frye Roofing is the only roofer in the area to accept a 750-tier Hall of Fame recognition with Carlisle Syntec. If your business needs its roof repaired, replaced, or installed, we are the roofing company to call!
About Our Commercial Roofing Services
Commercial roofing services are essential for the longevity and quality of any commercial building or business. A well-designed, professionally-installed roof keeps your business safe, helps maintain a comfortable working environment, and makes a positive impression on both clients and employees. At Frye Roofing, we know that commercial roofs and roofing services require specialized materials and knowledge to protect your commercial building against wind, water, fire, and ice or snow damage. On top of protecting against the weather, your business building's roof will help to prevent mold growth on insulation surfaces. Regular commercial roof maintenance can also extend the life of a building, so working with a commercial roofing contractor like Frye is a smart business decision for the long term!
Own multiple properties? Frye Roofing has a team specifically dedicated to serving Property Management Companies and Multiple-Property Owners. We make your projects our top priority and provide unequaled service no matter how large, small or urgent the job is.
Types of Roofs We Install
At Frye, we're proud to offer high-quality roofing services and multiple commercial roofing products for all kinds of buildings and commercial properties. Types of roofing we provide and service include:
EPDM

TPO

PVC

Standing Seam

V2T

FiberTite
Get Started Today With Your Commercial Roofing Services
Contact Frye Roofing online today to get started with an estimate of your roofing needs!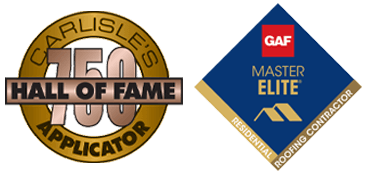 What our customers are saying about our roofing repair services
Extremely Hard Working
"Quick, friendly, and professional service. Extremely hard working crew who worked from sun up until sun down to get the job completed. They have wonderful customer service and I would highly recommend this company!"
-Janna G
Highly Recommended
"Frye Roofing was great to deal with! Very professional right from the start. Talked with us about their recommendations for our project and got us an estimate right away. The materials arrived quickly along with a great crew who were polite, clean and considerate of our home and schedule. Our experience with Frye roofing was very good and we highly recommend them!"
- Alexandra L
First Class
"Frye Roofing is a first class roofing business. The estimate was accurate, began work when they said, and finished on time. They told me what they would do and, more importantly, what they would not do. I will use Frye Roofing again and would gladly recommend them."
-John F
Frye Roofing Offers Total Roof Management
From specification & design to the completed installation and ongoing maintenance of your home or business roof.