The fact is, properly functioning roof systems are vital to an organization's success, and they're under assault from the weather 24 hours per day. We want to help you protect your investment with our Roof Management Program. Having a professional roofer inspect your roof on a regular basis is the only way to detect and repair minor roofing problems before they result in more extensive and expensive repair work. This proactive approach will increase long-term savings by increasing the lifespan of your roof by 30-50%!
Frye Roofing's Roof Management Program is available to commercial property owners and homeowners. If you are like most, the only time you think of your roof is when there is a major storm or after a leak has already turned your living room into a pond. Other parts of your home are more visible; thus, they tend to be maintained on a regular basis. We want to help you protect your investment by detecting and repairing minor roof problems before they result in water damage and expensive roof repair bills.
Our Roof Management Program will provide proper roof maintenance as required by many roofing material manufacturers to uphold warranty coverage. Our Roof Management Program includes:
Overall inspection of your residential or commercial roof.
Cleaning the roof and gutters of debris.
Written report of the current condition of your roof, including pictures focusing on areas of concern.
Routine maintenance roof repairs aimed at extending the life of your roof system, minimizing major repair and re-roof costs to the greatest extent possible.
In the case where our local roofers find that more costly work is needed, we will provide a written estimate and detailed report, as well as budget numbers for future expected roofing costs. A written estimate with firm pricing for any future roofing repairs needed will be provided, so you will have sufficient time to budget financially.
Contact us today to schedule your residential or commercial roof's first inspection! Let us help you keep a roof over your home or business and money in your pocket!
Get Started Today With Our Roofing Services
Contact our team online or by phone today to get started with a roofing contractor that cares about your goals. Our team is proud to be the premier roofing company of choice for homeowners in the Virginias.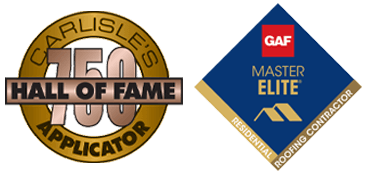 What our customers are saying about our roofing services
Extremely Hard Working
"Quick, friendly, and professional service. Extremely hard working crew who worked from sun up until sun down to get the job completed. They have wonderful customer service and I would highly recommend this company!"
-Janna G
Highly Recommended
"Frye Roofing was great to deal with! Very professional right from the start. Talked with us about their recommendations for our project and got us an estimate right away. The materials arrived quickly along with a great crew who were polite, clean and considerate of our home and schedule. Our experience with Frye roofing was very good and we highly recommend them!"
- Alexandra L
First Class
"Frye Roofing is a first class roofing business. The estimate was accurate, began work when they said, and finished on time. They told me what they would do and, more importantly, what they would not do. I will use Frye Roofing again and would gladly recommend them."
-John F
Frye Roofing Offers Total Roof Management
From specification & design to the completed installation and ongoing maintenance of your home or business roof.