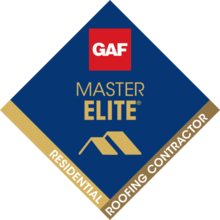 GAF-Certified Contractor and Partner
Our team is proud to be partnered with GAF for our roofing products. Because we use the best materials, and are a Master Elite contractor, we can off the industry's BEST warranty. As a partner with this elite company, we can provide top-quality roofing products, workmanship, and services to our residential and commercial customers. From start to finish, we're here to help with GAF products.
Quality Products and Roofing Services - Our Roof Products Are Unmatched
Our team can take care of your roofing needs with high-quality GAF materials! Learn more about GAF products here.
Ensuring Your Roof Looks Great
GAF is Reliable and Long Lasting
Whether you're repairing your roof for the first time or you need a roof replacement, GAF products will not only stand the test of time, but they will improve your home's curb appeal and overall appearance! When you work with our team, you can be sure that you're getting the best quality roofing products from an award-winning roofing company.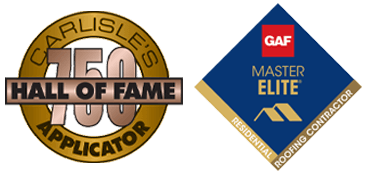 What our customers are saying about our roofing repair services
Extremely Hard Working
"Quick, friendly, and professional service. Extremely hard working crew who worked from sun up until sun down to get the job completed. They have wonderful customer service and I would highly recommend this company!"
-Janna G
Highly Recommended
"Frye Roofing was great to deal with! Very professional right from the start. Talked with us about their recommendations for our project and got us an estimate right away. The materials arrived quickly along with a great crew who were polite, clean and considerate of our home and schedule. Our experience with Frye roofing was very good and we highly recommend them!"
- Alexandra L
First Class
"Frye Roofing is a first class roofing business. The estimate was accurate, began work when they said, and finished on time. They told me what they would do and, more importantly, what they would not do. I will use Frye Roofing again and would gladly recommend them."
-John F
Frye Roofing Offers Total Roof Management
From specification & design to the completed installation and ongoing maintenance of your home or business roof.