About Our Residential Roofing
Residential Roofing Services
Residential Roofing Services With GAF Products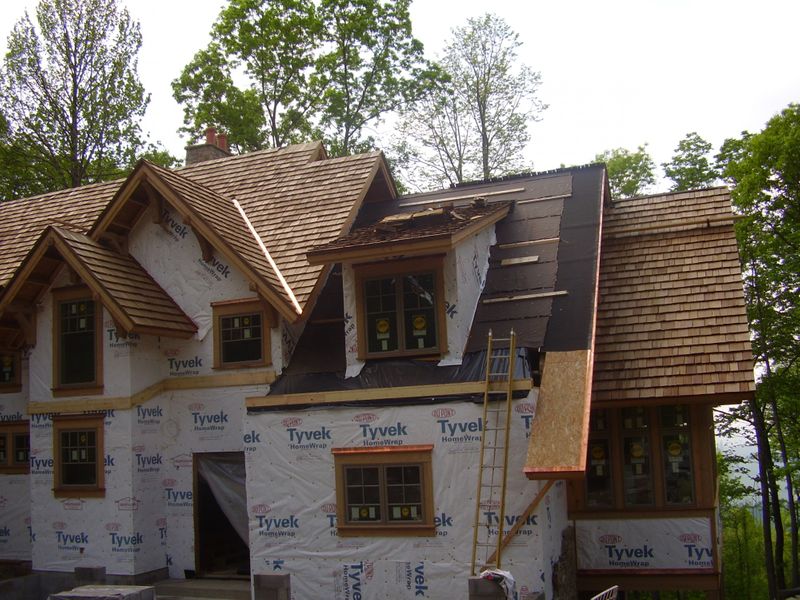 A ROOFING CONTRACTOR YOU CAN TRUST
Time for a new roof? We are proud to serve homeowners in the Virginias with premium residential roofing services. If you need roof repairs we're here to make sure the job is done right the first time! Frye Roofing has a "Master Elite" roof installer status with GAF, which means that you can trust us! This status is special, less than two out of a hundred (2%) professional roofing contractors in the country meet the professional qualifications and commitment to superior standards required to become certified. That's why our team is a premier choice among homeowners for new roofs, roof repairs, and so much more.
Our Residential Roof Services
Our residential roofing services provide a wide range of solutions for homeowners who are looking for ways to keep their roofs in good condition. We offer top-quality services for everything from basic inspections and repairs to full replacements and even preventative maintenance plans! Roofs are one of the most important parts of any home, so it is essential that yours is cared for properly with regular maintenance, cleaning, and repair work as needed. When you call us for service, our residential roofing team members will assess the current state of your roof before providing you with a comprehensive estimate on what needs to be done and how much it will cost.
High-Quality Products - Why You Should Choose Our Team
GAF is the leading manufacturer of roofing materials in the country and Frye Roofing is proud to be a certified partner with this prestigious company. Because we use the best materials, and are a Master Elite contractor, we can off the industry's BEST warranty. If you need roof repairs, we have the top-quality products to complete the job right the first time.
Our Team is Your Top Choice!
Finding the right roofing contractor company for your home can be nerve-wracking. After all, you don't want to hire just anyone and be left with a roof that's going to wear down or leak after just a year or two. Frye Roofing is proud to have earned a reputation for top-quality work, and we've won awards for our workmanship and commitment to superior services.
Types of Roofs We Install
Shingles

Slate

Copper

Standing Seam

Synthetic Slate
Highlights of a Gold Pledge warranty are:
-50 yr - Material Defect coverage
-25 yr – Workmanship
- 25 yr StainGuard PLUS Algae Resistance
- 15 yr Infinite Wind Speed Protection
-1X transferrable: Material and Workmanship
Get Started Today With Your Residential Roofing Services
Contact our team online or by phone today to get started with a roofing contractor that cares about you and your home. If you need roof repairs, our team is proud to be the premier roofing company of choice for homeowners in the Virginias.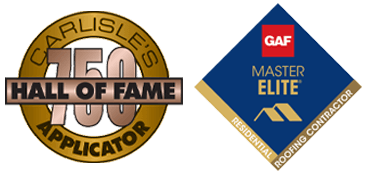 What our customers are saying about our roofing repair services
Extremely Hard Working
"Quick, friendly, and professional service. Extremely hard working crew who worked from sun up until sun down to get the job completed. They have wonderful customer service and I would highly recommend this company!"
-Janna G
Highly Recommended
"Frye Roofing was great to deal with! Very professional right from the start. Talked with us about their recommendations for our project and got us an estimate right away. The materials arrived quickly along with a great crew who were polite, clean and considerate of our home and schedule. Our experience with Frye roofing was very good and we highly recommend them!"
- Alexandra L
First Class
"Frye Roofing is a first class roofing business. The estimate was accurate, began work when they said, and finished on time. They told me what they would do and, more importantly, what they would not do. I will use Frye Roofing again and would gladly recommend them."
-John F
Frye Roofing Offers Total Roof Management
From specification & design to the completed installation and ongoing maintenance of your home or business roof.