Our Exclusive GAF Golden Pledge Warranty
At Frye Roofing, a local roofing contractor in Virginia and West Virginia, we are committed to providing our clients with the highest quality residential and commercial roofing services possible. That's why we are proud to offer our exclusive GAF Golden Pledge Warranty, which is one of the strongest and most comprehensive roofing warranties in the industry.
What Is the Exclusive GAF Golden Pledge Warranty?
The GAF Golden Pledge Warranty is only available through certified GAF Master Elite roofing contractors, like us. This warranty provides homeowners with the peace of mind that their new roof will be protected by a comprehensive warranty and installed by certified professionals using high-quality materials.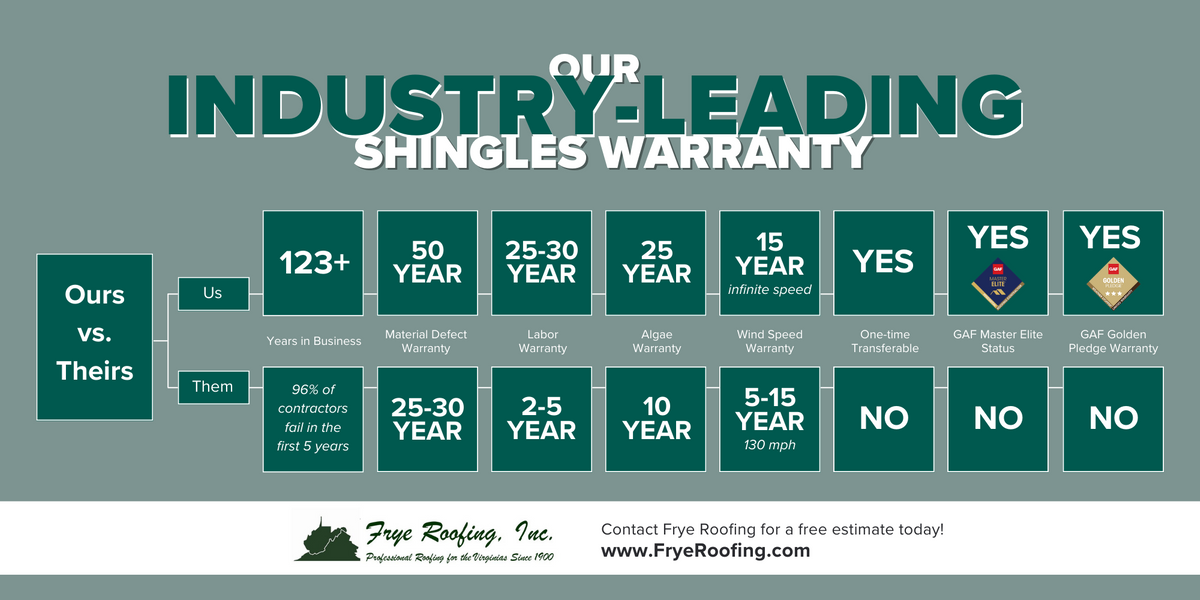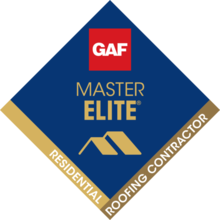 The Importance of the GAF Golden Pledge Warranty Certification
Less than 2% of roofing contractors can wear the GAF Master Elite badge. It's a status that can't be bought — it has to be earned. Every GAF Master Elite Contractor must show that they are insured; licensed by their state; properly trained to install GAF products; and installed in their local community with a history of installing roofs. Only GAF Master Elite Contractors can propose a Gold Pledge Warranty, which is the top warranty in the shingle industry.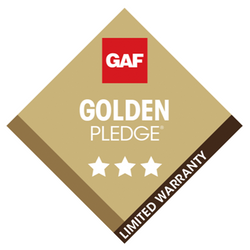 What Is Included in the GAF Golden Pledge Warranty?
The GAF Golden Pledge Warranty covers the entire roofing system, including the shingles, underlayment, and accessories, for up to 50 years of coverage. The warranty also covers the cost of labor, which means that if there are any issues with installation, repairs will be covered without additional costs. This warranty is transferable to a future homeowner, which can increase the resale value of your home. Frye Roofing also uses a six-nailing pattern for extra wind speed protection.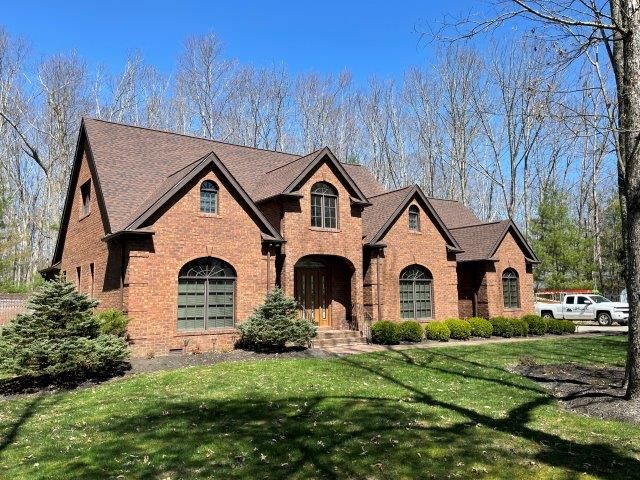 GAF Golden Pledge Warranty Highlights
50 yr - Material Defect coverage

25 yr – Workmanship

25 yr - StainGuard PLUS Algae Resistance

15 yr - Infinite Wind Speed Protection

One-time transferrable (to the next homebuyer): Material and Workmanship Warranty
CALL FRYE ROOFING TODAY
If you are looking for the best residential and commercial roofing system from a recognized expert in the industry for your Virginia or West Virginia home, then call Frye Roofing for a quote today!
What our customers are saying about our roofing repair services
Extremely Hard Working
"Quick, friendly, and professional service. Extremely hard working crew who worked from sun up until sun down to get the job completed. They have wonderful customer service and I would highly recommend this company!"
-Janna G
Highly Recommended
"Frye Roofing was great to deal with! Very professional right from the start. Talked with us about their recommendations for our project and got us an estimate right away. The materials arrived quickly along with a great crew who were polite, clean and considerate of our home and schedule. Our experience with Frye roofing was very good and we highly recommend them!"
- Alexandra L
First Class
"Frye Roofing is a first class roofing business. The estimate was accurate, began work when they said, and finished on time. They told me what they would do and, more importantly, what they would not do. I will use Frye Roofing again and would gladly recommend them."
-John F