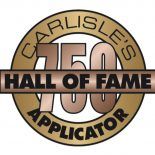 Carlisle SynTec Hall of Fame
Frye Roofing has earned membership to Carlisle's Hall of Fame for the installation of over 860 error-free Carlisle roof systems with a perfect 10 rating, passing their rigid standards of excellence. Inspected closely by Carlisle's Field Service Technicians, our team has demonstrated thorough knowledge and experience with a full line of Carlisle roofing systems and products. This award recognizes only the top 1.8% of Carlisle contractors in the United States and our company is exclusive to this distinction in West Virginia. To become a Carlisle Authorized Applicator, a company must undergo training, which covers Carlisle roofing system installation and maintenance.
This training and recognition are a testament to the quality of work you can expect when you have Frye Roofing on your project.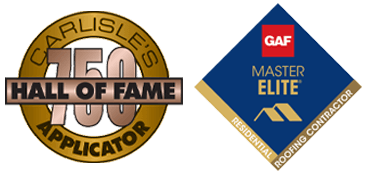 What our customers are saying about our roofing repair services
Extremely Hard Working
"Quick, friendly, and professional service. Extremely hard working crew who worked from sun up until sun down to get the job completed. They have wonderful customer service and I would highly recommend this company!"
-Janna G
Highly Recommended
"Frye Roofing was great to deal with! Very professional right from the start. Talked with us about their recommendations for our project and got us an estimate right away. The materials arrived quickly along with a great crew who were polite, clean and considerate of our home and schedule. Our experience with Frye roofing was very good and we highly recommend them!"
- Alexandra L
First Class
"Frye Roofing is a first class roofing business. The estimate was accurate, began work when they said, and finished on time. They told me what they would do and, more importantly, what they would not do. I will use Frye Roofing again and would gladly recommend them."
-John F
Frye Roofing Offers Total Roof Management
From specification & design to the completed installation and ongoing maintenance of your home or business roof.